Newly elected Cheshire County Farm Bureau President
Beth Hodge has lots on her plate. Running Echo Farm Pudding along with her sister Courtney, being an active member of NH Farm Bureau, and she recently added one more item: American Farm Bureau Federation's Partners in Advocacy Leadership (PAL) Program! Beth is one of 10 members from across the country of
the 10th PAL class which is designed to help today's agricultural leaders accelerate their engagement abilities and solidify their role as advocates for agriculture.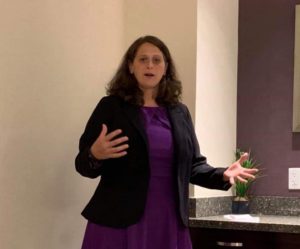 Through a rigorous, two-year curriculum, participants of PAL use interactive real world experiences to encourage personal and professional growth.
"It's been an incredible experience so far," Beth said. "I'm learning so much about myself and really exploring how to use my skills to take my agricultural advocacy to the next level!"
Learn more about how the PAL program is growing agricultural advocates below through videos produced by the participants themselves!