Over the previous three years, over seven million households, on average, have tuned in to watch the Major League Baseball All-Star game and Tuesday night's game should be no exception. Marking the mid-way point of the season, the All-Star Game pits the best players from the American League versus their National League counterparts for bragging rights at the highest level of America's pastime.
This year, the midsummer classic is being hosted at Nationals Park in Washington, D.C., just a few miles away from the American Farm Bureau Federation headquarters. So, AFBF is swinging for the fences and placing an ad in the MLB All-Star Game Program.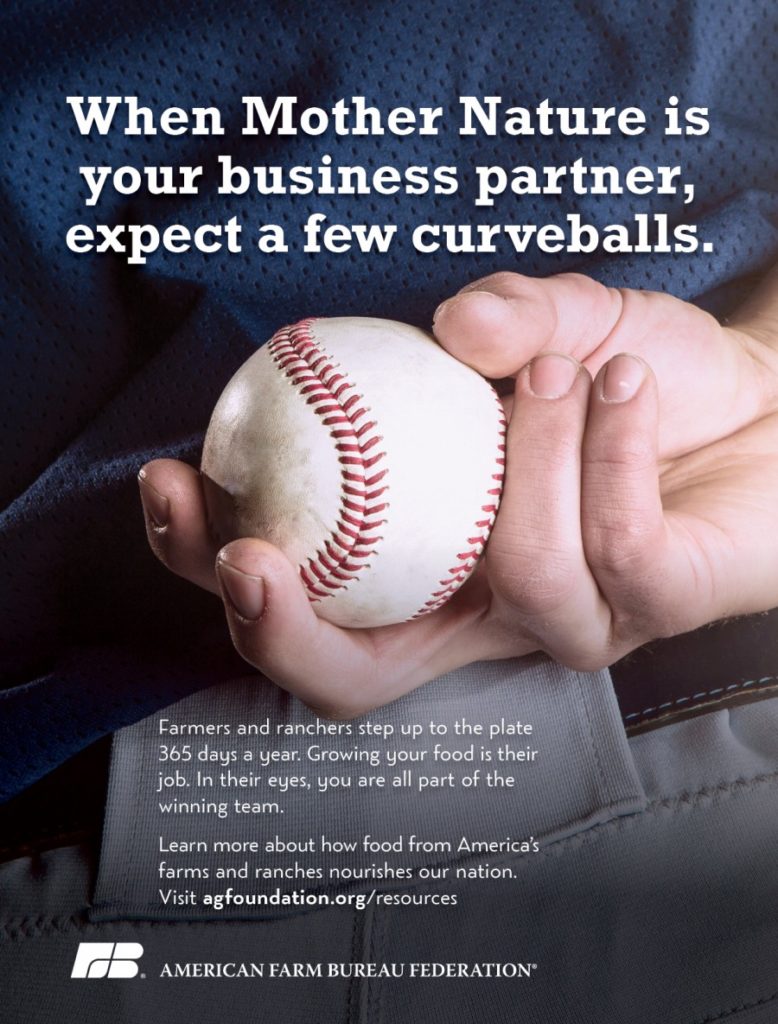 "Farmers and ranchers step up to the plate 365 days a year." The ad reads, "Growing your food is their job. In their eyes, you are all part of the winning team."
As it turns out, the baseball diamond is the perfect place to highlight the benefits of agriculture. Considering some facts compiled by AgHires.com, we wouldn't get a pitch to swing at without agriculture:
Did you know that one cow can provide 12 baseball gloves or 144 baseballs? How about the fact that there are 150 yards of wool inside the ball? Baseball uniforms are cotton based and home plate is made out of rubber (which comes from trees) so, just about every aspect of Tuesday night's game is only possible through agriculture (down to the hot dogs and popcorn sold at the concession stands).
So while you root for your favorite players Tuesday night, know that Farm Bureau is always rooting for agriculture!