Mission:
New Hampshire Agriculture in the Classroom provides educational resources and opportunities that integrate agriculture, food, and natural resources into classrooms for K-12 students and teachers. By connecting agricultural literacy to curricular concepts, these programs promote awareness and understanding of the food, fiber, and fuel systems on which we all depend.
Programs: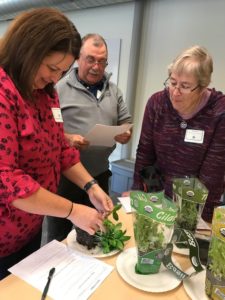 Teacher Workshops: Offering methods and materials to incorporate agriculture into any classroom, often aligned to common core standards - a focus on STEM and project-based learning.
Annual Agricultural Literacy Program: Each year we select an agriculturally accurate book targeted towards young students - volunteers visit local classrooms to read the book, offer a supporting activity, and donate the book to the school.
School to Farm Field Trips: 4th grade students from different counties are invited to spend the day on a working farm supplemented with agricultural professionals to learn about dairy, wool, maple, bees, soils, forestry, horticulture, and other topics.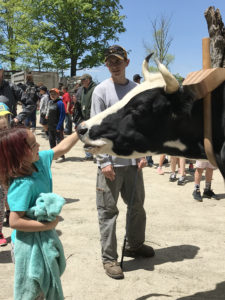 Tucker Mountain Challenge: A classroom maple syrup production contest, supported by Tapping Into Maple Tradition curriculum resources.
Resource Library: We maintain a lending library of resources including books, lessons, activities, and other materials.
Monthly Newsletter, Facebook Page, and Pinterest Board: Regular postings of new lessons and classroom ideas.
We could use your help!
Volunteers and donations are always needed.

To get involved as a volunteer

, click here
Visit our website here