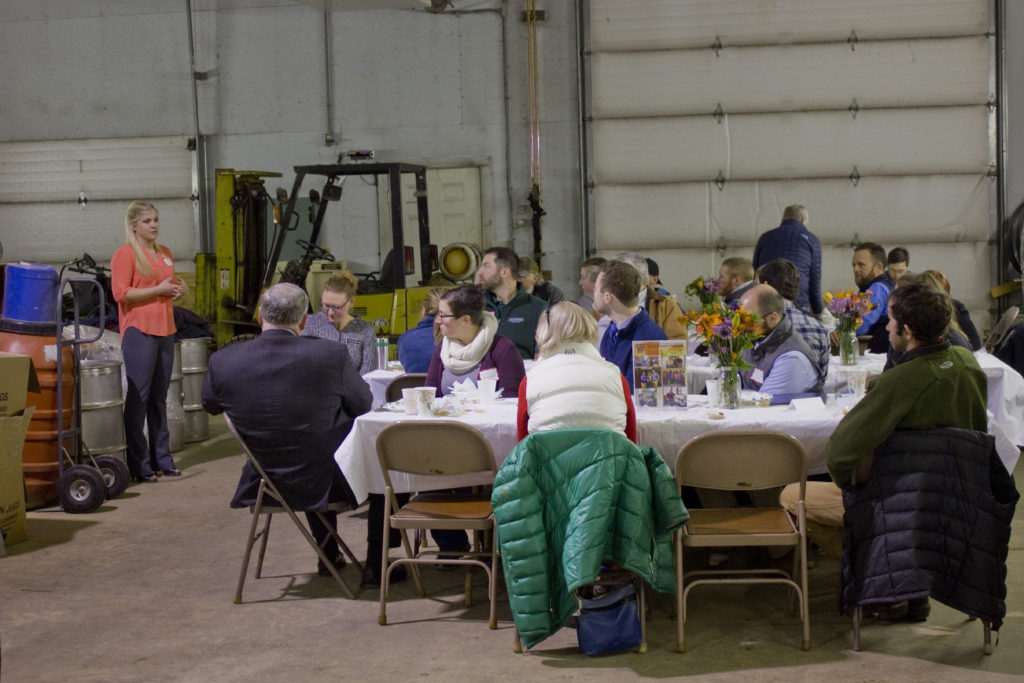 The New Hampshire Farm Bureau Federation Young Farmer Committee held their annual Legislative Breakfast event at Pearl & Sons Farm in Loudon on Tuesday, March 26. Each spring, the group of agricultural enthusiasts between the ages of 16 and35 invites members of the NH House Environment & Agriculture Committee, federal lawmakers, and other movers and shakers in NH agriculture to join them for a hearty meal and an opportunity to hear concerns facing young farmers across the state.
"Implementing policies that still give farmers the necessary latitude to do their jobs well is critical to the stability of our local food system," NHFB Young Farmer Committee Vice-Chair Nicole Glines said. "Less than 2% of the nation's population feeds everyone else, and that gap widens more every day, making the agricultural community very much a voting minority. Combine that with the huge disconnect most people have from food production and we have a concerning situation where positive intentions can have negative results. The annual Young Farmer Legislative Breakfast is a valuable networking event to connect young members of our ag community and our state's decision makers. Our hope is that legislators will have new resources to turn to in the event a policy affecting agriculture crosses their desk."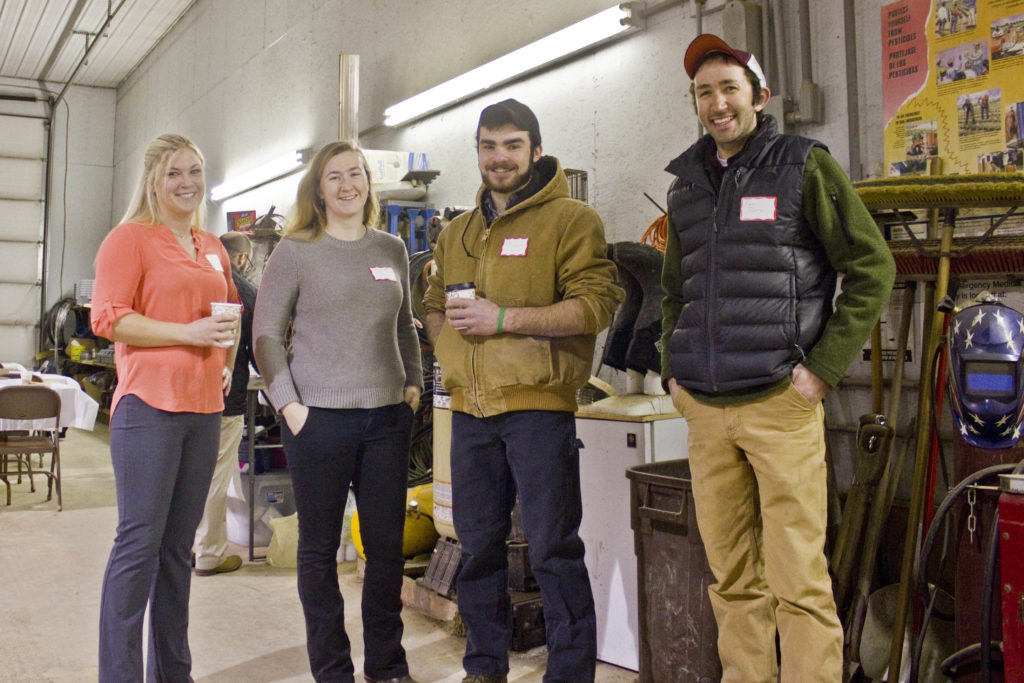 This year, the event was hosted by Environment & Agriculture Committee member, and NHFB Treasurer, Representative Howard Pearl. Young farmers, legislators, and other guests networked inside Pearl's heated shop during breakfast before Glines facilitated a group discussion on current bills and subjects of interest. NH Commissioner of Agriculture Shawn Jasper spoke about the Dairy Premium Fund, Representative Peter Bixby updated the group on the prospects of industrial hemp production in the state, Representative Sherry Dutzy asked about safety nets and retirement planning for farmers, and Representative Judy Aron touched on the importance of youth agricultural groups like the NHFB Young Farmers, FFA, and 4-H.
Also in attendance were staffers for Senator Jeanne Shaheen and Representatives Annie Kuster and Chris Pappas who all read letters recognizing the importance of young people in agriculture and the overall impact agriculture has on the Granite State economy.
All agricultural enthusiasts and producers between the ages of 16 and 35 are encouraged to participate in the New Hampshire Farm Bureau Young Farmer program. It is a terrific way to meet others with similar interests in agriculture as well as provides many opportunities to develop professionally and personally. The Young Farmers participate in farm tours, community service projects, and influence public policy affecting agriculture in the Granite State. To learn more, visit www.nhfarmbureau.org.