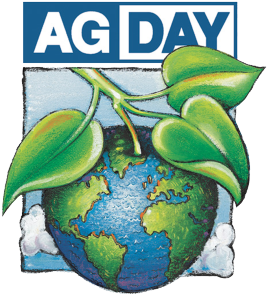 Today, March 15, 2016 is National Agriculture Day. National Ag Day is a day to recognize and celebrate the abundance provided by agriculture across the country. Every year, producers, agricultural associations like Farm Bureau, companies, schools, and government agencies join in with the public to recognize and applaud the contributions of agriculture in our lives.
Since New Hampshire Farm Bureau aims to advocate for and educate about agriculture, today's celebration is a perfect opportunity to shine a light on agriculture in our state and around our region.
Please take a minute to visit our Facebook page www.facebook.com/NHfarmbureau and check out how we celebrate agriculture every day by sharing videos that spotlight New Hampshire farmers, events and workshops going on throughout the state that benefit our agricultural producers and those who want to learn how, and much more.
You can also head over to our website www.nhfarmbureau.org and find an online version of The Communicator, the official newspaper of New Hampshire Farm Bureau with even more articles and features keeping you up to date with agriculture in the Granite State.
We want you to get involved too! Why not share a picture of how you are celebrating National Ag Day on our Facebook page or on Twitter (@nhfarmbureaufed) with the hashtag #AgDay2016. However you get involved, remember, today is for celebrating Agriculture here in New Hampshire and across the country. Whether you decide to support an agricultural organization, share how agriculture affects your day-to-day life on social media, or take the time to learn about agriculture in another part of the country, just get out there and celebrate agriculture! Happy National Ag Day!