There are many benefits to being a Farm Bureau member! As a New Hampshire Farm Bureau member you will benefit from member services designed to fit your needs and put money in your pocket. Our partners offer discounts on many products and services. Utilizing just one or two a year could save you the cost of your membership!
If you are already a New Hampshire Farm Bureau member, make sure you are logged in and click here to utilize your benefits!
Insurance Programs
American National Insurance Company understands what farmers need for complete coverage for your farm, home, auto, life and disability insurance.
Case-IH
Receive $200-$500 off eligible Case IH equipment!
Health Insurance
Farmer members may qualify for the NH Farm Bureau health insurance plan.
Credit card processing
MJM Associates offers an array of credit, debit, and wireless payment services and much more. Contact Joel Breton at (603) 623-0561 or visit their website here to learn more.
Budget Truck Rental
New Hampshire Farm Bureau members can now save 20% off Budget Truck Rental! Use your discount to save 20% on consumer rental rates and mileage charges on Budget Truck's broad range of offerings, from cargo vans up to 26' box trucks!
NHFB Online Buyers Guide
The New Hampshire Farm Bureau's Official Online Buyer's Guide. The First resource to turn to when purchasing agricultural products or services.
Ford Motor Company
Farm Bureau Members receive $500 Exclusive Cash Reward on purchase or lease of an eligible new Ford Maverick, Ranger, F-150 or Super Duty.
Caterpillar Equipment
SAVE UP TO $2,750 ON  PURCHASE OR LEASE OF ELIGIBLE CAT EXCAVATORS, SKID STEERS, WHEEL LOADERS AND MORE
Avis
Farm Bureau members save up to 35% with PAY NOW!
Budget
Car rental discounts available for Farm Bureau members! Save up to 35% with PAY NOW!
Grasshopper Mower Discount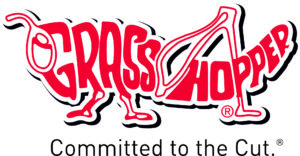 Receive up to a $300 rebate on the purchase of any new Grasshopper Zero Turn Mower. Add optional retail financing with approved credit. Proof of valid and active membership is required to take advantage of these savings. Find your nearest dealer at GrasshopperDealers.com
Life Line Screening
Life Line Screening can evaluate your risk for most critical and often undiagnosed healthcare conditions. Stroke, Vascular Disease and Heart Rhythm Package...$135 for NH Farm Bureau members. For more information please contact us toll free at (800) 718-1169 or visit us online.
Grainger
Farm Bureau members get deep discounts on critical equipment and supplies AND enjoy free standard ground shipping* when ordering items online, over the phone or at your local Grainger branch.
John Deere
New Hampshire Farm Bureau members receive a FREE upgraded John Deere Rewards membership (Platinum 1) – which unlocks extra discounts on equipment, parts, and merchandise. Register today, and explore all that Rewards has to offer.
Choice Hotels
Take advantage of your Farm Bureau membership benefit at participating hotels.
Farm Bureau Bank
Farm Bureau Bank has built its entire existence around the lifestyle and needs of farmers and ranchers across America. Here to help grow traditions, give back to agricultural communities, and offer financial convenience for your unique way of life, Farm Bureau Bank is committed to serving you.
Harvest to Hand
Use the Harvest to Hand app to find local farmers' markets, etc.
Prescripition Drug Card
As a Farm Bureau member, you and your family have access to a FREE Prescription Drug Card program. Call the office to receive your drug card at 224-1934.