Please join us in celebration of Farm Bureau!
Hosted by Grafton County Farm Bureau
at the Hilton Garden Inn
35 N. Labombard Rd., Lebanon, NH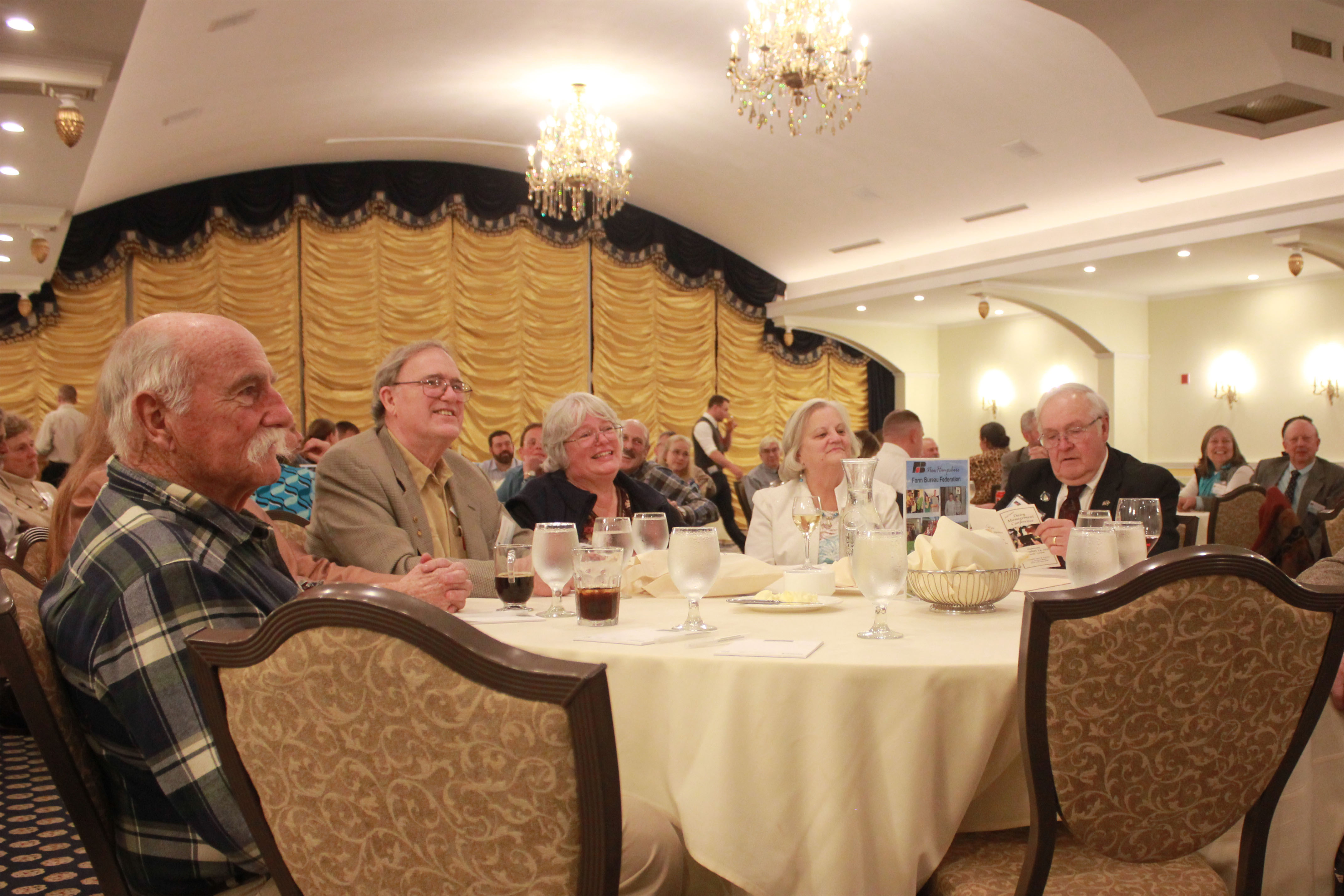 JOIN US FOR A PACKED AGENDA, INCLUDING:
FARM TOURS:
8:00 AM – NOON     – Tullando Farm, Orford (arrive by 8:45)
                                   – Poverty Lane Orchards, Lebanon (arrive by 10:30)
MORNING WORKSHOPS:
8:00 AM – Addressing Wildlife Concerns for Vegetable & Small Fruit Crops
Discussion & demonstration of ways to reduce, prevent and control birds and other wildlife damage. Pesticide credits available.
10:00 AM – "What is Going on with Glyphosate?"
Kimberly O'Brien, Director of Government Affairs at Bayer U.S. LLC, leads this workshop on the hot topic of Glyphosate.
AFTERNOON WORKSHOPS:
1:15 PM – 2020 Presidential Candidate Roundtable Discussion with Dave Salmonsen, American Farm Bureau Federation
2:30 PM – Young Farmers Panel Discussion with Robin Kinney, American Farm Bureau Federation
YOUNG FARMER DISCUSSION MEET:
4:00 PM – Competitive event designed to simulate a committee meeting where discussion and active participation are expected. Topics: 1) "The customer is always right. How do farmers and ranchers think and respond, through the lens of consumer priorities and marketing trends, to build common values and confidence in modern production methods to build consumer acceptance?" 2) "The 21st century agricultural economy is threatened by labor shortages. Without a clear solution for accessing foreign guest workers as a component of immigration reform coming from Congress, what are some creative and legal ways for agriculture to address the labor needs of a modern production system?"
BANQUET:
6:00 PM – Social Hour
7:00 PM – Dinner, Young Farmer Awards, Profile Award, Keynote Speaker: Dave Salmonsen, American Farm Bureau Federation – Political Advocacy in a Changing World
Registration Has Closed
Contact Diane Clary With Any Questions